Home / Rebuilding An Empire: Animal Empires Series
Rebuilding An Empire: Animal Empires Series

This item is only available for Canadian orders.
This title is a part of the series
Animal Empires Series
Catalogue Number:
BAM350
Producer:
Blue Ant Media
Producing Agencies:
Garance Pictures for Smithsonian Channel
Subject:
Science
Language:
English
Grade Level:
9 - 12, Post Secondary
Country Of Origin:
United States
Copyright Year
: 2016
Running Time:
47:00
Closed Captions:
Yes
Over the course of recorded time, many species have been threatened with extinction. Once-powerful animal empires - like the dinosaurs - have been completely wiped from the planet. But others once on the verge of disappearance have survived, bounced back, and even reclaimed their kingdoms. In this episode, we examine swans, David's deer, and tortoises.
---
Related Titles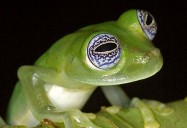 NATURE: Frogs: The Thin Green Line
PBS Video
041848
Frogs have been on this planet for more than 250 million years, evolving into some of the most...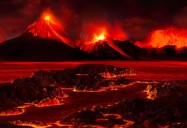 Extinction - An End and a New Beginning
Film Ideas
FI0018
Mass extinctions have shaped and reshaped the landscape of life on earth throughout its...