Home / Yukon Wild: Arctic Secrets Series
Yukon Wild: Arctic Secrets Series

This item is only available for Canadian orders.
This title is a part of the series
Arctic Secrets Series
This episode visits the Yukon in the fall, just before winter is closing in and all wildlife must get ready for the harsh and forbidding cold ahead. From the highest peaks of some of the most majestic mountain ranges on earth, to vast glaciers and seemingly endless plateaus, the Yukon awes and inspires. It's a land shaped by the last ice age, when glaciers scoured the Yukon's mountains and valleys. It's land of extremes. Plant and animal diversity is low. Few species can survive the extremes of blistering summer heat and winter's icy blast. Climate change is having an unprecedented impact on the land and wildlife. Caribou, dall sheep, marmots and pikas all struggle with the rising temperatures and unusual weather patterns. The Yukon's ancient rhythms are threatened.
---
Related Titles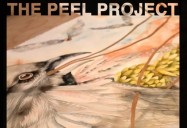 The Peel Project: Protecting Canada's Last Pristine Wilderness
The Peel Project
TPP000
Exploring how wilderness space shapes Canada's identity, its culture and imagination, The Peel...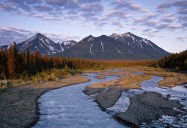 Yukon Western Frontier: Canada Over the Edge (Season 4)
Blue Ant Media
BAM194
Long Ago People's Place: Southern Tutchone Culture Harold Johnson operates of the Crow Clan's...