Home / The Peel Project: Protecting Canada's Last Pristine Wilderness
The Peel Project: Protecting Canada's Last Pristine Wilderness

This item is only available for Canadian orders.
Catalogue Number:
TPP000
Producer:
The Peel Project
Subject:
Art
,
Canadian History
,
Canadian Social Studies
,
Canadian World Studies
,
Documentary
,
Environmental Studies
,
First Nations Studies
,
Geography
,
History
,
Indigenous Issues
,
Indigenous Peoples
,
Science
,
Social Studies
Language:
English
Grade Level:
9 - 12, Post Secondary, Adult
Country Of Origin:
Canada
Copyright Year
: 2017
Running Time:
64:00
Closed Captions:
Yes
Exploring how wilderness space shapes Canada's identity, its culture and imagination, The Peel Project follows six artists as they paddle into the Arctic Circle through the Yukon and Northwest Territories in The Peel River Watershed. The Peel is last intact watershed left in North America, and an ongoing legal battle has been fighting to keep the region protected despite mounting pressure to open it to mining claims.
Through the lens of these six artists: a Métis writer, a photographer, a visual artist, a painter, a glass artist/sculptor, and a composer/sound artist - The Peel Project follows their attempts to create artwork in the true wilderness of Canada's high north.
Battling the elements and the frustration of creating in such conditions, we see the beauty of place and people through the eyes of theses six southerners. The artist's journey opens discussions on nationality, resource extraction and respect for the traditional territory of the First Nations. Set in an awe-inspiring landscape the world is in peril of losing, The Peel Project is a story of art, adventure and Canadian identity. Not only does the film, and the art inspired by the journey, capture the beauty of the landscape, wildlife and culture of one of Canada's last intact watersheds, it serves as a canvas to understand a larger struggle. This watershed is one of the last undeveloped watersheds left in Canada. As of 2014, 71% was opened for economic development related to mining and oil exploration. A war is being waged between those who want to develop this immense water system and those who want to protect its delicate ecological balance - especially the First Nations who view it as their land's lifeblood and a support for its teeming wildlife.

No content found.

No content found.
---
Related Titles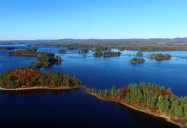 Water: Canada's Natural Resources Series
This program looks at the state of water in Canada, a natural resource that is often taken for...
LeMay Media
LM0014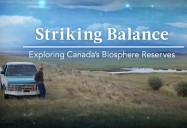 Striking Balance Series: Exploring Canada's Biosphere Reserves
Biosphere reserves are regions of global ecological significance that make an ongoing commitment to...
Striking Balance Inc.
LIV017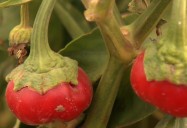 Agriculture/Saving the Watershed/Protecting Ancestral Lands: Down2Earth (Ep 109)
Every region in the world has its own unique agricultural history, and Arizona is no exception. The...
Aarrow Productions
AP0011