Home / Waiting for Winter: Arctic Secrets Series
Waiting for Winter: Arctic Secrets Series

This item is only available for Canadian orders.
This title is a part of the series
Arctic Secrets Series
Cape Tatnam on the western shore of Hudson Bay is the home of the world's most southerly polar bear population. Hudson Bay is frozen for half of each year, and the bears live out on the ice, hunting seal, their favorite food. In the summer, polar bears are stranded on the coast cut off from their main food source. With a longer ice-free period, the sight of one of the world'' fiercest predators grazing on seaweed is becoming more common on the Western shores of Hudson Bay. The long summer and fall has been an especially tough time for young polar bears and mothers with cubs. Polar bears in this region have adapted to eating nothing, or snacking on less nutritious food, like grass, seaweed or bird eggs during the summer months.
---
Related Titles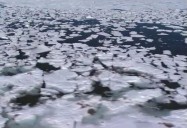 Wapusk National Park: A Park For All Seasons Series
Blue Ant Media
BAM158
One of the world's largest polar bear denning sites, Wapusk means "white bear" in the native Cree...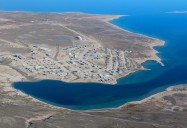 High Arctic: Canada Over the Edge (Season 4)
Blue Ant Media
BAM183
The Sealift: Getting Food and Supplies  to Arctic Bay Ikpiarjuk ("The Pocket" in Inuktitut) is...