Home / Bread: The Know It All Guide To... Series
Bread: The Know It All Guide To... Series

This item is only available for Canadian orders.
This title is a part of the series
The Know It All Guide To... Series
Catalogue Number:
BAM622
Producer:
Blue Ant Media
Producing Agencies:
CMJ Productions II Inc. for Blue Ant Media
Subject:
Consumer Studies
,
Family Studies/Home Economics
Language:
English
Grade Level:
9 - 12, Post Secondary
Country Of Origin:
Canada
Copyright Year
: 2017
Running Time:
22:00
Closed Captions:
Yes
Is your bread heaven a standard sliced white, a fancy focaccia with rosemary and grapes, or French toast stuffed with caramel peanut candy bars? The how-to's, hacks and facts in this fast-paced fun, food show will make you hungry. White, rye, sour dough or soda, the staff of life is available in hundreds of varieties made from many different grains. Yeast breads, quick breads and unleavened breads are found worldwide. We see processes of making white bread in a commercial bakery and learn about the history of bread, the function of yeast, nutrients in bread, the origin of the sandwich, sliced bread, making focaccia rosemary bread, the story of pumpernickel and pretzels, the world's biggest bagel, gluten free herb ciabatta, a French toast dessert, and white versus whole wheat bread.
---
Related Titles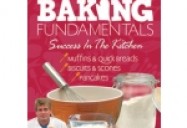 Baking Fundamentals: Muffins, Biscuits, Pancakes & Quick Breads
Learning ZoneXpress
430172
Discover just how easy and fun baking can be! With a knowledge of baking basics, biscuits, scones...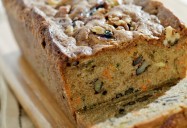 Baking Fundamentals: Success in the Kitchen
Learning ZoneXpress
430196
Sweet treats are easy to prepare on your own when you have a basic understanding of baking skills...