Home / A Donkey's Tale: The Mooh Brothers
A Donkey's Tale: The Mooh Brothers

This item is only available for Canadian orders.
This title is a part of the series
The Mooh Brothers (Season Two)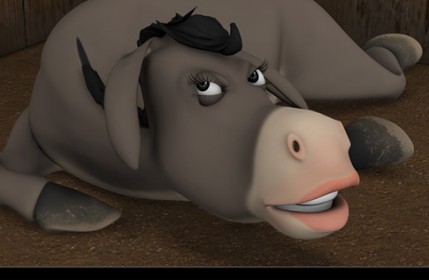 Dolly claims to have been a tightrope walker and weightlifter in the circus. Gussy is skeptical. Upset that Wilton grows larger pumpkins than he, Barton tries to improve his own and enlists the Crows as spies. Wilton tells the Crows that you have to sing to the pumpkin to make it grow. Dolly claims to be a juggler, but Gussy calls her bluff. Dolly confesses she just pulled a cart for the circus and the others forgive her. Barton ineptly sings to his pumpkin, as the crows make fun of him.
---