Home / The Right Book at the Right Time: Supporting Independent Readers in Grades 3 - 6
The Right Book at the Right Time: Supporting Independent Readers in Grades 3 - 6

This item is only available for Canadian orders.
It's every teacher's ideal -- children happily browsing books till they find the one that is just right for them. Yet the skill of choosing texts independently at the appropriate level of difficulty won't emerge on its own for most students. They need the guidance of teachers demonstrating throughout the day how strong readers select appropriate texts.
Franki Sibberson is a master at matching books to students. In this video, she provides practical demonstrations of how to help students sort through books in a way that encourages risk-taking and exploration. Through lessons, small groups, and individual conferences, Franki helps diverse students analyze topics, content, and text difficulty.
The video includes:
Whole-class lessons on setting reading goals
Student discussions of nonfiction text features and reading logs
"Next-read stack" conferences with individuals to winnow down reading choices
Extended previewing lessons and
Small groups organized around common reading interests
Through it all, Franki demonstrates the critical role of teachers in helping students develop sophisticated skills as monitor their needs as readers.
Chapters
Introduction
1. Book Choice Discussion
2. Next Read Stack: Talane
3. Next Read Stack: Hailey
4. Peer Previewing Group
5. "If You Like Matt Christopher" Group
6. Previewing a Book
7. Questions We Have When We Read
8. Nonfiction Reading & Goal Setting
Bonus Track: Room Tour
Franki Sibberson

has worked as a teacher, staff developer, curriculum coordinator and literacy coach for colleagues in Dublin, Ohio. She currently holds a full-time position as a media specialist in the district. Franki is the author of many books and articles for teachers. She also writes the popular blog A Year of Reading (http://readingyear.blogspot.com/) with Mary Lee Hahn.
---
Related Titles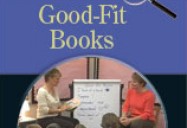 Good-Fit Books
Stenhouse Publishers
000137
The ability to select just-right books is a key element in developing confident, successful...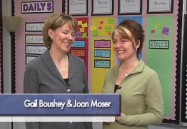 Intermediate Daily 5: Fostering Independent Literacy Learning in...
Choice Literacy
CL0012
Imagine a classroom where there is a quiet, purposeful hum of literacy activity during workshops...