Home / The Dawson Fair: DocJam Series
The Dawson Fair: DocJam Series
This title is a part of the series
DocJam Series
In the 1920's, the Canadian government was giving away plots of land to encourage people to move north to areas like Dawson Creek. As people did just that, the newcomers decided that they wanted a formal way to celebrate Canada Day and being a Canadian. Therefore, in 1922 the people of Dawson Creek put on a rodeo that included a racetrack, trails and food booths. This ended up being the first edition of the Dawson Creek Exhibition and Stampede, which still runs today. This episode gives a behind the-scenes look at the wonderful group of people who currently keep the Stampede alive and well.
---
Related Titles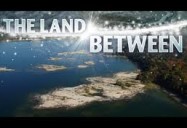 The Land Between Series
Inspired Planet Productions
LIV005
This visually spectacular, three-part, high-definition documentary series explores the newly...