Home / A Wind of Change: DocJam Series
A Wind of Change: DocJam Series
This title is a part of the series
DocJam Series
Catalogue Number:
CPI007
Producer:
Canazwest
Producing Agencies:
Canazwest Pictures
Subject:
Canadian Social Studies
,
Environmental Studies
Language:
English
Grade Level:
9 - 12, Post Secondary
Country Of Origin:
Canada
Copyright Year
: 2011
Running Time:
20:23
Closed Captions:
Yes
With an abundance of oil, gas, coal, forestry and agriculture, the Dawson Creek area has long been a resource - rich land. Oil and gas will inevitably run out in the coming decades. In this episode, Donald A. Pettit describes how the future of the area's resource production lies in wind power. A source of energy that is renewable and does not pollute the environment, wind power could verywell be the future of energy production.
---
Related Titles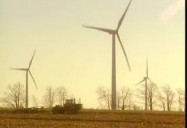 Caution to the Wind: W5
CTV
CTV426
Ontario Energy Minister George Smitherman is all smiles at the opening ceremony of the Melancthon...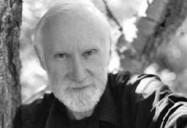 Donald A. Pettit: DocJam Series
Canazwest
CPI005
Donald A. Pettit is a photographer who works in Dawson Creek. He is incredibly knowledgeable with...