Home / Out of Site: DocJam Series
Out of Site: DocJam Series
This title is a part of the series
DocJam Series
During the 1970s, the Site C Dam mega-project was planned by BC Hydro. It is a project that would involve submerging around 4,500 hectares of Class 1 farmland, including First Nations' territory and various wildlife habitats. This issue has led to a massive debate among the community about the dam, whether it is worth building, and its impending environmental impact on the surrounding ecosystem. We hear many people in the community speak out about where they stand on the idea of the dam being built in the Peace River area.
---
Related Titles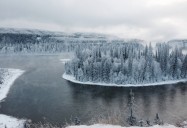 Downstream: Mine Waste and the Fraser River Watershed
River Voices
RVP000
Huge mine tailings dams - like the one that burst at the Mount Polley Mine in 2014 - pose a serious...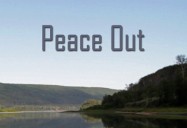 Peace Out
Indiecan Entertainment Inc.
ICE000
Peace Out is the story of western Canada's magnificent Peace River, and the true on-the-ground...