Home / His Way (Michael Buble): W5
His Way (Michael Buble): W5
Catalogue Number:
CTV065
Producer:
CTV
Subject:
Biography
,
Documentary
,
Music
Language:
English
Grade Level:
6 - 8, 9 - 12
Country Of Origin:
Canada
Copyright Year
: 2004
Running Time:
20
In 2004, Canadian Michael Buble was beginning to make a name for himself by revisiting a bygone era - a time before the Beatles, when simple tunes were hits and crooners such as Paul Anka and Bobby Darin were crowned the kings of music. Oldies like "Put Your Head on My Shoulder" and "Come Fly With Me" certainly aren't the tracks you'd expect to hear on a 28-year-old's first major CD. This is exactly why Buble's apparent overnight success may have come as a surprise to those used to the style-over-substance that dominates the charts.
---
Related Titles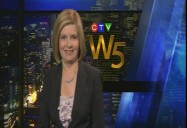 Leave it to Bieber (W5)
CTV
CTV458
Justin Bieber's the hottest thing in music and an idol for millions of teenaged girls. Not only...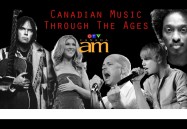 Canadian Music Through The Ages: Canada AM
CTV
CTV511
In celebration of the 2011 Juno Awards, Canada AM takes a look at the last 40 years of Canadian...