Home / The Children of Woodlands - Update (W5)
The Children of Woodlands - Update (W5)
Woodlands School, a complex of forbidding buildings in New Westminster, British Columbia was opened in the 19th century as an insane asylum. It changed over the years, became what was supposed to be a refuge, a place where the mentally disabled - or just the kids who no one else wanted - could come and be safe. But reports of physical and sexual abuse have been circulating for years, right up until the school was closed in 1996.
---
Related Titles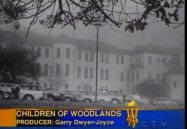 The Children of Woodlands (W5)
CTV
CTV331
For more than a century, the Woodlands school just outside Vancouver was supposed to be a safe...