Home / Hot on the Trail: Forensics Revive the Hunt for a Killer: W5
Hot on the Trail: Forensics Revive the Hunt for a Killer: W5
Catalogue Number:
CTV430
Producer:
CTV
Subject:
Criminal Justice & Law
,
Science
Language:
English
Grade Level:
9 - 12, Post Secondary
Country Of Origin:
Canada
Copyright Year
: 2009
Running Time:
43
They are murder mysteries that have endured for a generation: three young men brutally killed, hands tied behind their backs, their naked bodies dumped along remote country roads north of Toronto -- their remains only discovered by accident. For nearly four decades there was no way to identify the skeletal remains that were stored in plastic bins at the morgue at the Ontario Coroner's office. Then, in 2006, with advances in forensic science, the Ontario Provincial Police were finally able to identify one of the victims and the hunt for a killer could begin. Now police are hoping to identify the other victims and bring a possible serial killer to justice.
---
Related Titles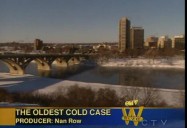 The Oldest Cold Case (W5)
CTV
CTV357
On a cold prairie night a woman is murdered, stuffed in a wooden barrel and thrown down a well...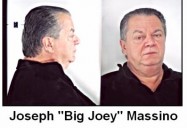 Secrets of the Dead: Gangland Graveyard
PBS Video
040685
On October 6, 2004, FBI agents began digging up a Queens swamp in the hopes of finding the remains...