Home / The Geology of the Japan Earthquake, 2011
The Geology of the Japan Earthquake, 2011
Catalogue Number:
CTV514
Producer:
CTV
Subject:
Science
Language:
English
Country Of Origin:
Canada
Copyright Year
: 2011
Running Time:
27
In the days after the devastating Japan earthquake on March 11, 2011, CTV's Canada AM aired interviews with prominent geologists and seismologists who explained the geology of the 9.0 magnitude quake. These 6 segments combined with a 7-minute introduction serve as an excellent way of helping students understand the concept of plate tectonics and the force and destructive nature of earthquakes.
Segments include:
Introduction
Tectonic Plates
Intensity and Duration of the Quake
Earthquake Prediction
Infrastructure and Structural Damage
Tsunami.
The segments include footage from Japan and the resulting tsunami.
---
Related Titles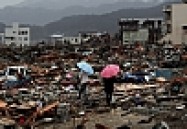 NOVA: Japan's Killer Quake
PBS Video
041400
In its worst crisis since World War II, Japan faces disaster on an epic scale: a rising death toll...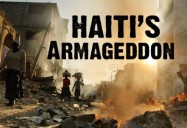 Haiti's Armageddon: W5
CTV
CTV456
Opening footage portrays Haiti's devastating earthquake in action, wreaking almost incomprehensible...