Home / Goin' Home: Finding A Sustainable Future for Outport Newfoundland: W5
Goin' Home: Finding A Sustainable Future for Outport Newfoundland: W5
The collapse of the cod fishery in Newfoundland saw thousands leave remote coastal communities for the cities. W5's Seamus O'Regan has the story of one determined woman who is looking to reverse the trend with the help of the arts. The once struggling Fogo Island, Newfoundland is undergoing a cultural renaissance, hoping to lure tourists and artists from around the world. One islander is gambling tens of millions of her own dollars that her hometown can be a hotspot for the arts.
---
Related Titles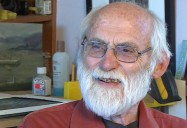 Gary Saunders: My Life with Trees: The Green Interview Series
Paper Tiger
PT0085
Gary Saunders is the author of the award-winning book My Life with Trees: A Sylvan Journey. In this...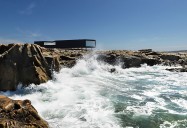 Strange and Familiar Architecture on Fogo Island
Katherine Knight and David Craig
SM0004
On Fogo Island, a tiny island in the Atlantic off the coast of Newfoundland, sustaining a unique...