Home / Gary Saunders: My Life with Trees: The Green Interview Series
Gary Saunders: My Life with Trees: The Green Interview Series

This item is only available for Canadian orders.
This title is a part of the series
The Green Interview Series
Catalogue Number:
PT0085
Producer:
Paper Tiger
Directors:
Becket, Chris
Producing Agencies:
Paper Tiger and Arcadia Video
Subject:
Arts
,
Canadian Social Studies
,
Canadian World Studies
,
Civics
,
Environmental Studies
,
First Nations Studies
,
Geography
,
Social Sciences
,
Social Studies
Language:
English
Grade Level:
9 - 12, Post Secondary
Country Of Origin:
Canada
Copyright Year
: 2017
Running Time:
70:00
Closed Captions:
Yes
Gary Saunders is the author of the award-winning book My Life with Trees: A Sylvan Journey. In this exclusive Green Interview, he speaks with Silver Donald Cameron about how he is at home in the woods, and how that came to be, starting out in out port Newfoundland as the son of a river man. He spent most of his adult life in Nova Scotia as a forester, an artist, an educator and a writer.
---
Related Titles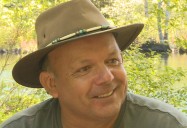 Todd Labrador: Mi'kmaq Canoe Builder Connected for Thousands of...
Paper Tiger
PT0083
Todd Labrador is a respected and celebrated traditional Mi'kmaq canoe builder, in fact he's the...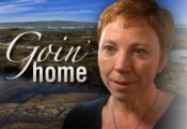 Goin' Home: Finding A Sustainable Future for Outport...
CTV
CTV544
The collapse of the cod fishery in Newfoundland saw thousands leave remote coastal communities for...