Home / Making It: Small Business Advice with Pattie Lovett-Reid
Making It: Small Business Advice with Pattie Lovett-Reid
This title is a part of the series
Getting Ahead Series with Pattie Lovett-Reid
Catalogue Number:
CTV580
Producer:
CTV
Subject:
Business Studies
,
Career Education
Language:
English
Grade Level:
9 - 12, Post Secondary, Adult
Country Of Origin:
Canada
Copyright Year
: 2012
Running Time:
37:00
So you're thinking about opening a small business. Becoming an entrepreneur? Investing in a franchise? It may seem glamorous and empowering but it takes a lot of hard work. How tough is it out there? Within the next 5 years, more than half of the businesses started today will be out of business.
It's tough work, but it can be done. So, what does it take to get a business off the ground? You have to ask yourself some key questions:
What do I do better than everyone else?

What am I passionate about?

Where do I have a competitive advantage?
In the segments you're about to see, you'll get some great advice and tips from highly respected Canadian financial guru Patti Lovett-Reid. Along with some other professionals and some successful small business owners, you'll find out just what it takes.
Segments:
Becoming an Entrepreneur (Matthew Corrie)

Becoming an Entrepreneur (Sean Wise)

Making It: Small Business Success

Dreamers Into Doers

Marketing Your Small Business

Franchise Basics
---
Related Titles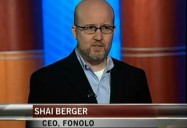 The Pitch: Episode 3
Business News Network
BNN012
Features Dennis Meharcahnd, Valt X Holdings & Shai Berger, CEO of Fonolo.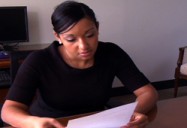 You're the Boss: Starting and Running Your Own Business
Films Media Group
394136
Designed for anyone currently weighing the decision to launch a business as well as those who want...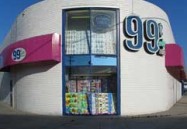 How I Made My Millions
Films Media Group
394080
In ten concise entrepreneurship case studies, CNBC profiles successful companies and product lines...