Home / Kill the Senate: W5
Kill the Senate: W5
For months, headlines about the Senate have been dominated by alleged spending irregularities of four senators: Conservative appointees Mike Duffy, Pamela Wallin, Patrick Brazeau and recently retired Liberal Mac Harb. Their actions threw the spotlight on the Senate as an institution. When we began to do research for W5's report on the Senate, one of the questions we asked ourselves was: "What do senators do?"
Ireland has been questioning the need for its upper house for years, and now, voters are preparing to decide whether to abolish it.

Includes two bonus egments:
W5 Extended: Pushing for Senate reform

- Conservative Senator Hugh Segal speaks with W5's Lloyd Robertson about past failures to reform the Senate, and why it may be possible now.

(7 Minutes)

W5 Extended: Getting appointed to the Senate -

Liberal Senator Mobina Jaffer speaks with W5's Lloyd Robertson about her appointment to the Senate by former Prime Minister Jean Chretien.

(6:35 Minutes)
---
Related Titles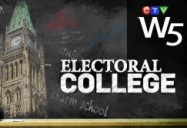 Electoral College: W5
CTV
CTV607
W5's John Woodward looks into a program at the University of British Columbia designed to groom...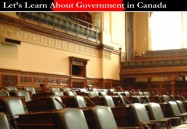 Let's Learn About Government In Canada
McIntyre Media Inc.
MCI039
This new, Canadian-produced series is a must-have for your classrooms and libraries! Tailor-made to...