Home / The Final Word: W5
The Final Word: W5
Catalogue Number:
CTV604
Producer:
CTV
Subject:
Health and Medicine
,
Social Issues
Language:
English
Grade Level:
9 - 12, Post Secondary, Adult
Country Of Origin:
Canada
Copyright Year
: 2013
Running Time:
20
When Dr. Larry Librach was diagnosed with pancreatic cancer he knew it was bad news; most patients with his type of cancer survive only a few months. With his cancer slowly robbing him of life, Dr. Librach decided to share his final weeks and days with W5. In a series of interviews with Dr. Marla Shapiro, who Librach once taught, he recalled the first time a patient, abandoned by the medical system, died in front of his eyes as he tried to manage the pain of a man whose last six weeks were pure agony.
Dr. Librach, almost single–handedly, championed palliative care in Canada and worldwide, ensuring those with little chance of survival, and their families, meet what he called "a good death." "Dying is as important as birthing, and we need to make sure that people are cared for at both ends of life," Librach said, "as well as the life in-between." A good death means patients are involved in decision-making, are supported by family and friends, and receive the best pain management possible.
Author of palliative care and pain management textbooks, Larry started writing a book in his final weeks that will be completed posthumously; and he continues teaching, even after his death. Death is inevitable, but we can prepare ourselves and our families for it?
---
Related Titles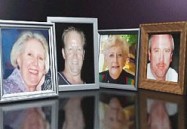 A Good Death: Case Studies in End-of-Life Care
Films Media Group
394125
At the Sacred Heart Palliative Care Centre in Sydney, Australia, a small group of health care...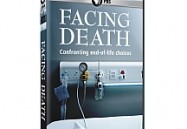 Frontline: Facing Death
PBS Video
041321
How far would you go to sustain the life of someone you love, or your own? When the moment comes,...