Home / Family Time: W5
Family Time: W5
Ten-year-old Mason Lang and his 5-yearold sister, Madison, live with a burden that is rife with stigma and shame. Their father is in prison.
It's a problem they share with about 180,000 Canadian kids who also have a parent in prison and who must endure the isolation and often guilt by the association of having a parent who has broken the law. But a unique and innovative program in southern Ontario is offering support to both the kids and their incarcerated fathers. FEAT, which stands for Foster, Empowering and Advocating Together, is a non-profit organization that helps to keep kids, mothers and their jailed fathers connected as a family. Founded by the father and daughter team of Derek and Jessica Reid, the goal of FEAT is to keep families together even while separated. Ultimately, they hope strengthened family ties will give offenders a reason to avoid reoffending once they are released.
---
Related Titles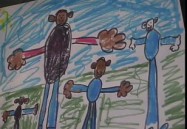 The Power of Family
Learning ZoneXpress
430084
Traditional, single parent, blended or extended - there are many ways we define a family. Our...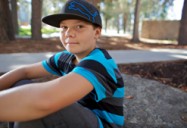 Children and Grief
Films Media Group
394532
In Children and Grief, ten brave children share their stories of losing a loved one. We hear about...