Home / Coming Clean Addiction Series
Coming Clean Addiction Series
Catalogue Number:
CTV633
Producer:
CTV
Subject:
Health and Medicine
Language:
English
Grade Level:
6 - 8, 9 - 12
Country Of Origin:
Canada
Copyright Year
: 2014
Running Time:
45
Coming Clean is a special week-long series that aired on Canada AM. This enlightening special is dedicated to discussing the growing problem of addiction in Canada. It features stories that address alcohol and substance dependency, youth and drugs, prevalence and inherent stigmas associated with addiction, warning signs to look for, as well as new existing treatments. Segments include:
Addiction and Recovery (5:15) - Dr. Lisa Lefebvre of the Centre for Addiction and Mental Health explains the stigma surrounding addiction and the importance of getting help.
Coming Clean About Addiction (9:29) - Two former functioning addicts open up about their struggles with addiction and how they're now helping others overcome addiction.
Drug and Alcohol Abuse: When To Get Help (10:05) - Addiction experts Wendy Cope and Mark Eliot discuss how to identify signs of problem drinking and substance abuse. They discuss subtle little cues that are not necessarily recognized at first but eventually morph into bigger problems. They also discuss what happens when an individual enters treatment facility.
Drugs: Cheaper and Stronger (8:21) - Addiction expert Dr. Evan Wood says it's time to rethink the war on drugs and realize that addiction is a disease of the brain. Is it one we are winning? It has been a well-intentioned effort to improve public safety but it has had the unintended opposite effect. Organized crime and drug market violence is at an all-time high. Is it time to pause and rethink what we can do?
Youth and Substance Abuse (8:38) - Dr. Joanna Henderson with the Centre for Addiction and Mental Health has advice for parents whose youth face drug addiction. We also meet Tyson Herzog and Olivia Heffernan, Peer Facilitators at CAMH who use their own personal addiction and mental health experiences to help other young people.
Gambling, Gaming and Addictions (4:06) - Lisa Pont, Problem Gambling Institute of Ontario, talks about behavioural addictions like gambling and shopping, and explains how to identify a problem. Pont describes the common 'symptoms' of behavioural addictions – loss of control, and continuing to use despite negative consequences – similar to other addictions like substance abuse.
Addiction Impacting Society (5:02) - 1 in 10 Canadians show the signs of substance dependency and they are young. 15 to 24 year olds use more illegal drugs than any other age group. THE COST = 47,000 DEATHS EACH YEAR IN CANADA are linked to some form of substance abuse. Many live with the struggle and stigma leaving family and their friends in their wake. Dr. Lisa Lefebvre of the Centre for Addiction and Mental Health explains the stigma surrounding addiction and the importance of getting help.
---
Related Titles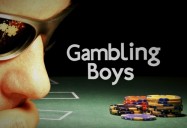 Gambling Boys
Eyesteelfilm Inc.
ESF000
Gambling Boys delves into the world of teen gambling, a world that offers excitement, the potent...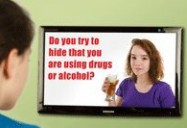 Do I Have a Problem? Recognizing Drug and Alcohol Addiction
Human Relations Media
600580
This uniquely interactive program asks viewers a series of questions to help them focus on whether...