Home / Hockey Visionary: W5
Hockey Visionary: W5
Catalogue Number:
CTV634
Producer:
CTV
Subject:
Character Education
,
Guidance
,
Sports
Language:
English
Grade Level:
6 - 8, 9 - 12, Post Secondary, Adult
Country Of Origin:
Canada
Copyright Year
: 2014
Running Time:
20:00
When Mark DeMontis was a kid he wanted to become a professional hockey player. He almost made it. At age seventeen he was a year from playing NCAA hockey, with hopes of becoming a pro. Then he was diagnosed with Leber's Optic Neuropathy, a disease that slowly robbed him of the central vision in both eyes. Legally blind, DeMontis didn't give up on himself and founded Courage Canada.
In 2008, he roller-bladed from Toronto to Vancouver, to raise funds for hockey programs for the blind. Assisted by CNIB and Accessible Media Inc., he works to help blind youth play the game he loves. And along the way DeMontis provides an inspiration with his never give up attitude.
---
Related Titles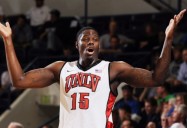 Rising Above: W5
CTV
CTV629
Hard work and tremendous talent led to Canadian Anthony Bennett being selected as the NBA's number...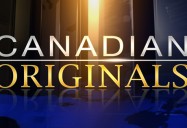 Canadian Originals
CTV
CTV554
Canadian Originals features short segments on the unique people that make this country great. Meet...