Home / Suicide Watch: W5
Suicide Watch: W5
Every year, patients are admitted to hospitals when families or authorities believe they pose a risk of harming themselves. Occasionally, guards watch over them, but more often nursing staff and doctors are responsible for the suicide watch. In many hospitals that means checking on the patient every fifteen minutes, administering medications, and sometimes the beginning of psychiatric care.
Kevin Newman investigates the prevalence of patients who have taken their own lives in Canadian hospitals, and how suicidal patients are handled.

Includes:
W5 Extended Bonus Segment - Former coroner Kathleen Stephany speaks to Kevin Newman on hospital suicide in Canada, and says hospitals keep repeating the same mistakes.
Suicide Watch Infographic in PDF format.
---
Related Titles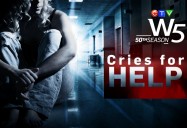 Cries for Help: W5
CTV
CTV683
In a follow-up to its 2014 investigation, "Suicide Watch", into alarming Canada-wide, in-patient...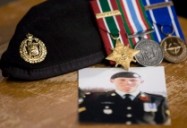 Dying for Help: W5
CTV
CTV631
Cpl. Stuart Langridge didn't die in battle. His story is a spiral from a decorated, successful...