Home / Cries for Help: W5
Cries for Help: W5
In a follow-up to its 2014 investigation, "Suicide Watch", into alarming Canada-wide, in-patient suicide rates, W5 Co-Host and Correspondent Kevin Newman delivers "Cries For Help", exposing cases where patients dealing with mental health crises are sent home by hospitals ill-equipped to help.
Alberta teen Emily Taylor tragically took her own life in 2013 at the age of 17 after being sent home by staff at Wainwright Hospital Emergency Room. A week earlier, the suicidal teen had been sent home from the emergency room at the University of Alberta Hospital in Edmonton. Following her death, U of A Hospital promised it had learned from the tragedy and would make improvements on how its staff assess suicidal patients, especially adolescents. But two years later, Kylee Goodine, another teenager in crisis, ended her life after being discharged from U of A despite her mother's pleas for help.
W5 speaks to the devastated families of both Taylor and Goodine, who are still in search of answers and accountability in the wake of their overwhelming grief. As W5 reveals, with no standardized risk assessment in place it is almost impossible for clinicians in a busy ER to determine who is at immediate risk of suicide in order to make necessary life-saving interventions.
In a search for solutions, W5 visits the Henry Ford Medical Centre in Detroit, where Dr. Brian Ahmedani has been tracking the progress made toward one simple goal: zero suicides. Since implementing a suicide prevention program in 2001 centred on rigorous standardized risk assessment for every patient admitted, suicide rates for patients seen at Henry Ford have declined by 80%.
---
Related Titles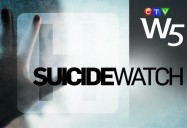 Suicide Watch: W5
CTV
CTV637
Every year, patients are admitted to hospitals when families or authorities believe they pose a...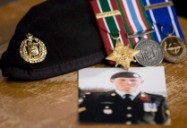 Dying for Help: W5
CTV
CTV631
Cpl. Stuart Langridge didn't die in battle. His story is a spiral from a decorated, successful...