Home / Hurricane Hazel: W5
Hurricane Hazel: W5
She's been the face of Canada's sixth-largest city for over 35 years, but how does one explain Hazel McCallion's aura of political indestructibility? Even in her 90s, the Mississauga Mayor remains an accomplished politician. Tom Kennedy looks at her dramatic impact on her city.


---
Related Titles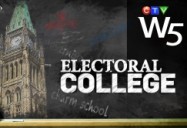 Electoral College: W5
CTV
CTV607
W5's John Woodward looks into a program at the University of British Columbia designed to groom...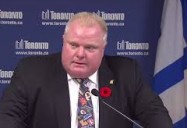 The Confession: W5
CTV
CTV610
After months of denials and counter-accusations, Toronto Mayor Rob Ford stunned city hall and the...