Home / Canada's 23rd Prime Minister: An Introduction to Justin Trudeau
Canada's 23rd Prime Minister: An Introduction to Justin Trudeau
Justin Trudeau was elected Canada's 23rd Prime Minister on October 19th 2015. He is the eldest child of former Prime Minister, Pierre Elliott Trudeau. In this short biography, students will learn about Justin's upbringing in Ottawa where he met many foreign leaders and dignitaries and was given the opportunity to travel to many world events. It was a glamourous upbringing but also one filled with troubles as his parents separated when he was just six years old.
Having spent most of his teens and early twenties attending school, he remained out of the spotlight until his father's death in 2000. His stirring eulogy seen nationwide cast him into the spotlight once again. Seven years later, he decided to give politics a try and it was to be a spectacular rise to power.
His Liberal party won a clear majority. It has been an astounding turnaround in Canada's political history. Mr. Trudeau will have a lot of responsibility in the coming years both here in Canada and on the world stage.
Give your students an opportunity to meet Canada's new Prime Minister and learn about government in Canada.
---
Related Titles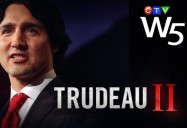 Trudeau II: W5
CTV
CTV642
From growing up on Parliament Hill to his pursuit to get back, W5 explores the life and politics of...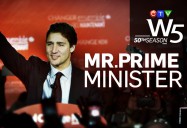 Mr. Prime Minister: W5
CTV
CTV667
An exclusive interview with Prime Minister Justin Trudeau just days after he led the Liberal Party...