Home / A Day to Remember: W5
A Day to Remember: W5
W5 takes viewers inside the modern world of weddings - a $4 billion-a-year industry in Canada, worldwide it's a $300 billion business. From wedding designers to Hollywood-style videos, themed events to spectacular locations, weddings have come a long way from a church ceremony, quick photos, and a night at the local hall.
It consists of designers, caterers, purpose-built venues. A quarter of Canadian couples now spend between $30,000 and $75,000 on their wedding. Three per cent spend more than $100,000.
Without looking too hard, W5 has found video of weddings performed on rollercoasters, under water, on mountaintops. There have been wedding party wardrobes that cost six figures, others that cost not a dime because the couples married au naturel.
---
Related Titles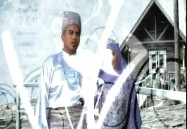 A World of Weddings: Canada AM
CTV
CTV478
This new series from Canada AM shines a spotlight on wedding customs and traditions from around the...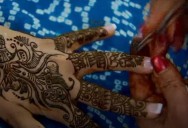 Hindu/Orthodox Wedding: Rites of Passage Series
Left Field Entertainment
LFE002
Mixed marriages in a secular society are not uncommon, in this episode, however, we follow a couple...