Home / Hindu/Orthodox Wedding (Program 1): Rites of Passage Series
Hindu/Orthodox Wedding (Program 1): Rites of Passage Series
This title is a part of the series
Rites of Passage
Mixed marriages in a secular society are not uncommon, in this episode, however, we follow a couple with a common heritage (India) but who decide on two different wedding ceremonies to reflect their upbringings. Adding to the intrigue is the fact that the groom lives in Texas, and the bride in Burlington, Ontario.
---
Related Titles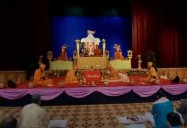 Hindu Sanskars (Program 4): Rites of Passage Series
Left Field Entertainment
LFE007
Hinduism places great stress on daily living and on the actions one performs. Each action can be...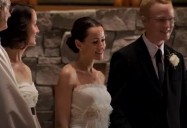 Wedding/Marriage - Greek Orthodox/Catholic (Program 7): Rites of...
Left Field Entertainment
LFE005
Marriage in the Abrahamic faiths, Greek orthodox, Catholic and Jewish and how they prepare couples...