Home / Mr. Prime Minister: W5
Mr. Prime Minister: W5
An exclusive interview with Prime Minister Justin Trudeau just days after he led the Liberal Party to an historic majority win in Canada's 2015 Federal Election. MR. PRIME MINISTER offers Canadians an exclusive, up-close, post-election campaign glimpse at the country's Prime Minister in his first one-on-one interview since being elected. From how and why he won the election, to what Canadians can expect in the days, months, and years to come, CTV's Chief Anchor and Senior Editor Lisa LaFlamme guides a candid conversation with the country's next Prime Minister.
---
Related Titles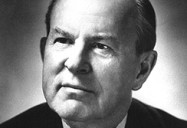 Conversations with Canada's Prime Ministers
CTV
CTV379
Available for the first time, this fascinating collection of interview footage follows 50 years of...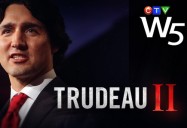 Trudeau II: W5
CTV
CTV642
From growing up on Parliament Hill to his pursuit to get back, W5 explores the life and politics of...