Home / Forever Young: W5
Forever Young: W5
What are the secrets of living well, longer? A lot longer? Are people who live to 100 and beyond just genetically lucky, or is there another path to longevity? We're starting to find out. Labs across Canada are part of an international effort among scientists to get to the bottom of how a few people live to be a hundred. And there's some urgency to finding out the answers. Because, as W5's Kevin Newman discovers, there will soon be a lot more 100-year-olds.

No content found.

No content found.
---
Related Titles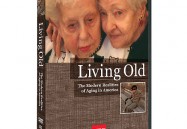 Frontline: Living Old
Medical advances have enabled an unprecedented number of Americans to live longer and healthier...
CTV
040814