Home / Life of a Soldier: W5
Life of a Soldier: W5
He was part of Canada's greatest victory on the battlefield and went on to become a legend in its greatest sport. In marking the 100th anniversary of Vimy Ridge, CTV's Rick Westhead looks at the dramatic life of hockey star and soldier Mervyn 'Red' Dutton.
Dutton was educated at St. John's College in Winnipeg but left school to join Princess Patricia's Light Infantry, enlisting in 1915. In April 1917, he took a shrapnel blast to the right leg that was so bad that doctors considered amputation. They delayed, and he recovered full use of his leg. Dutton went on to play professional hockey and was inducted into the Hockey Hall of Fame in 1958.
---
Related Titles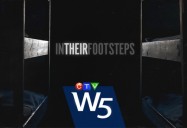 In Their Footsteps: W5
W5's Sandie Rinaldo joins a group of Canadian high school students, chaperones, and Holocaust...
CTV
CTV692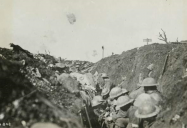 The Vimy Pilgrimage: The Great War Tour
Norm Christie reveals the extraordinary story of the largest peacetime armada in Canadian history...
Breakthrough Entertainment
BTE167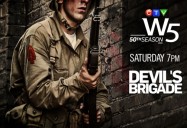 The Devil's Brigade: W5
The Black Devils were an elite unit of Canadian and American commandos who never lost a battle...
CTV
CTV669