Home / Halifax Explosion: W5
Halifax Explosion: W5
It is the biggest disaster in Canadian history: December 6, 1917, the Halifax Explosion. Two thousand dead. Nine thousand injured. A blast unrivalled until the development of the atomic bomb. This week W5 marks the 100th anniversary century of the events that shattered a city. Todd Battis with the oldest living survivor, with new revelations and the story of a city destroyed; which rose again from the ashes.
---
Related Titles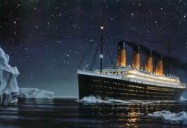 Titanic At 100
CTV
CTV553
A CTV reminiscence of the RMS Titanic sets sail with special online reports from Ireland. Included...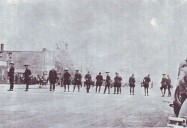 Black Tuesday
Zoot Pictures
ZP0004
Miners toiling in intolerable conditions. A strike, broken by management. Reinforcements brought in...