Home / Hospital Secrets: W5
Hospital Secrets: W5
Catalogue Number:
CTV742
Producer:
CTV
Subject:
Canadian Social Issues
,
Criminal Justice & Law
,
Current Events
,
Documentary
,
Guidance
,
Health and Medicine
,
Medicine
,
Social Issues
,
Social Sciences
,
Sociology
Language:
English
Grade Level:
Post Secondary, Adult
Country Of Origin:
Canada
Copyright Year
: 2018
Running Time:
21:00
Closed Captions:
Yes
So here's a scary thought. You're in a hospital. Need pain killers. But don't get them. Not because they weren't prescribed but because the nurse who's looking after you needs them more - for an addiction! W5's Avery Haines investigates the silent epidemic of medication theft by health care workers known in the industry as 'drug diversion.' Drug-addicted hospital staff are surrounded by powerful narcotics every day. Is there a system in place to get them the help they need?
---
Related Titles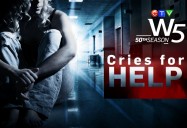 Cries for Help: W5
CTV
CTV683
In a follow-up to its 2014 investigation, "Suicide Watch", into alarming Canada-wide, in-patient...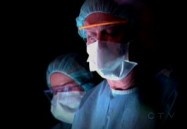 A Right to Know (W5)
CTV
CTV402
Many women expect that when they walk into the doctor's office, the person examining them can be...