Home / Smoke Rings: W5
Smoke Rings: W5
W5's Kevin Newman investigates the lucrative and criminal business of smuggling tobacco and selling tax-free cigarettes. Organized crime is capitalizing on First Nations reserves that span international borders, making policing their tobacco operations a political nightmare. Off-reserve smokers find it hard to resist the significant savings gained when purchasing cigarettes from reserves, but they are the ones breaking the law, not the sellers. Billions of dollars of tax revenue is lost each year due to these sales, and cash is provided to organized crime for other activities.
Quebec's Project Mygale in 2016 was the largest cross border criminal bust ever organized, and the Hell's Angels were at the head of the complex organization that smuggled tobacco to reserves and facilitated the manufacture of cigarettes. Kahnawake Grand Chief, Joe Norton, is aware that organized criminals are taking advantage of his people, and they are encouraging people not to use indigenous rights to support criminal gangs. Tobacco farmers in Southern Ontario are also tempted by the financial advantage of diverting their crops to the black market. Because contraband cigarettes are not manufactured with fire limiting technology, they are the cause of a large percentage of house fires. Quebec police have dealt major blows to organized crime smuggling operations in recent years, but police in Ontario have yet to do much to solve their problem.
---
Related Titles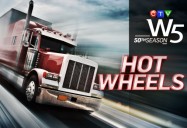 Hot Wheels: W5
CTV
CTV676
Cargo theft is one of the most lucrative criminal activities in Canada, but it rarely makes...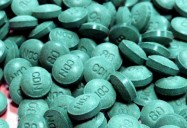 Kill Pill: W5
CTV
CTV665
It seems no family is guaranteed immunity from the appalling possibility that one of their members...