Home / Crimetown: W5
Crimetown: W5
Catalogue Number:
CTV760
Producer:
CTV
Subject:
Canadian Social Issues
,
Criminal Justice & Law
,
Current Events
,
Documentary
,
Family Studies/Home Economics
,
Guidance
,
Health and Medicine
,
Social Issues
,
Social Sciences
,
Sociology
Language:
English
Grade Level:
9 - 12, Post Secondary
Country Of Origin:
Canada
Copyright Year
: 2018
Running Time:
20
Closed Captions:
Yes
W5's Avery Haines visits North Battleford, Saskatchewan where the crime rate is almost five times higher than the national average. The high crime rate here has prompted the city to experiment with some unconventional crime reduction strategies.
The man in charge of trying to keeping North Battleford safe is RCMP Insp. John Sutherland. He says the crux of the city's problems revolve around mental illness, addiction and historical wrongs.
Police, politicians and residents have banded together to come up with unorthodox ways of combatting the problem.
Local bylaw officers have been given enhanced powers so the RCMP has more time to handle serious crimes. A group of residents have banded together to create Citizens on Patrol a volunteer program where RCMP trained volunteers drive city streets on the lookout for trouble.
Bright murals have been painted in dark alleys. Free solar powered lights are given to residents who agree to report suspicious behaviour.
Insp. Sutherland pointed to a small house in the downtown core as a shining light on the path to change. It's called The Lighthouse, the city's first and only homeless shelter. Sutherland tells me that last year alone they incarcerated 450 fewer people for intoxication because they were able to divert them to The Lighthouse.
---
Related Titles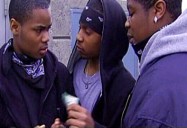 Beacon of Hope: A School's In Your Face Solution to Gangs (W5)
CTV
CTV439
Gang violence is rising across Canada, with one out of every five people murdered a victim of a...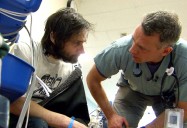 48 Hours: Lessons from Vancouver in Canada's Opioid Crisis - W5
CTV
CTV715
W5's Jon Woodward investigates Canada's growing fentanyl epidemic at ground zero - Vancouver's...