Home / Kim's Korea - Inside North Korea: W5
Kim's Korea - Inside North Korea: W5
It is a dystopia ruled by 3 generations of despots who've groomed their own people through cult of personality leadership aimed at brainwashing the masses. The regime controls every movement and attempts to control every thought. Those who dare try to escape risk prison or execution. Citizens are required to show complete devotion to their leader.
Every adult must wear a pin with the leaders faces on it. Each home must have portraits of both former leaders prominently displayed. Citizens are not allowed to choose their profession. They have no access to internet. They have no independent media. They live in the most isolated country on earth, almost completely sealed off from the outside world.
In North Korea, neither foreigners nor citizens are allowed to travel freely. Pyongyang is made up entirely of the super elite. Those relegated to other parts of the country must get special permission to visit their own capital. Foreigners are not allowed to walk the streets on their own, and even with an ever-present minder, most travel is restricted to monuments with almost no access to regular citizens.
Pyongyang is a city enveloped in an eerie quiet. Despite a population of three million people, there is almost no noise. In fact, there are so few cars on the streets that most intersections have no traffic lights. Instead guards, most of them women in uniform, patrol near non-existent traffic.
Journalists are banned from North Korea except by special invitation. After months of negotiations, a W5 team was granted visas for the nation's 70th anniversary.
GUIDE



---
Related Titles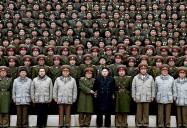 FRONTLINE: Secret State of North Korea
PBS Video
041684
FRONTLINE goes inside North Korea to explore life under its new ruler, and investigate the "Morning...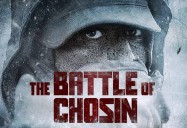 American Experience: The Battle of Chosin
PBS Video
041865
Thanksgiving Day, 1950, the troops of the US Army's X Corps were pushing north through the Korean...