Home / Spaceman: W5
Spaceman: W5
W5's Peter Akman sits down with Canadian astronaut David Saint-Jacques to talk about his life-long fascination with space. Saint-Jacques is training at Star City in preparation for his mission to the International Space Station. He's a member of a three-person team which includes Russian cosmonaut Oleg Kononenko and American astronaut Anne McClain. The trio is heading to the ISS for a planned stay of more than six months. The mission is called "Perspective" and Saint-Jacques has been training to blast off for the last nine years. But the 48-year old says everything he has ever done in his life has led him to this voyage to space.
---
Related Titles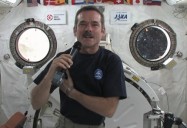 Out Of This World: Canadian Astronaut Chris Hadfield
CTV
CTV589
In this out-of-this-world interview, Canada AM host Beverly Thomson interviews Canadian astronaut...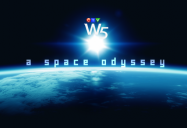 A Space Odyssey: W5
CTV
CTV783
Getting a live interview with David Saint-Jacques from the International Space Station takes an...