Home / For Dear Life
For Dear Life

This item is only available for Canadian orders.
When 46-year-old theatre producer James Pollard learns he has terminal cancer, he rallies family and friends to turn death on its head and stretch his final years into an unconventional project. A weave of raw family interaction, physician visits, and the natural world reveals a multi-faceted view of death's impact on all its subjects, as well as its place in ritual and conversation.
---
Related Titles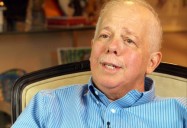 The Final Word: W5
CTV
CTV604
When Dr. Larry Librach was diagnosed with pancreatic cancer he knew it was bad news; most patients...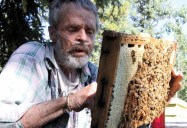 How To Bee
Bee Good Films Inc.
BGFI00
Set against the unique backdrop of Canada's North, How To Bee follows a filmmaker on a journey to...