Home / Cashew Chicken: Try Thai Tonight (Season 3, Ep. 1) - Dean and Jean Cook-Off Challenge
Cashew Chicken: Try Thai Tonight (Season 3, Ep. 1) - Dean and Jean Cook-Off Challenge
This title is a part of the series
Try Thai Tonight (Season 3) - Dean and Jean Cook-Off Challenge
Dean and Jean are back for another Season and this time it's a cook-off challenge! Join this husband and wife team as they battle it out to cook the best cashew chicken.
MORE RESOURCES



---
Related Titles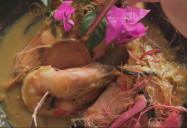 New Saigon: David Rocco's Dolce Southeast Asia Series
Blue Ant Media
BAM1202
The Vietnam War forced many Vietnamese families to flee Saigon for other parts of the world. Their...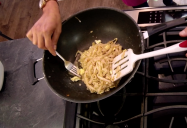 Pad Thai: Try Thai Tonight (Season 1, Ep 1)
Dean Rainey
DR0001
In this premiere episode, Jean & Dean fry up an authentic Pad Thai with Shrimp.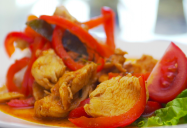 Pengang Curry: Try Thai Tonight (Season 2, Ep 1)
Dean Rainey
DR0008
In this season premiere, Jean & Dean make Penang Curry with Chicken.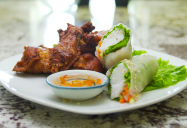 Sala Thai Chicken Wing & Fresh Spring Rolls: Try Thai Tonight...
Dean Rainey
DR0009
Learn to cook Sala Thai Chicken Wings and Fresh Spring Rolls.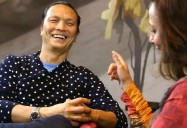 Sichuan: Confucius Was a Foodie! A New World Adventure in an...
Lofty Sky Distribution
LSD004
It is said of Sichuan cuisine that 100 dishes will have 100 flavors, so why is it that when North...