Home / New Forests, New Stewards, A Road Forward: Trees, Youth, Our Future Series
New Forests, New Stewards, A Road Forward: Trees, Youth, Our Future Series

This item is only available for Canadian orders.
This title is a part of the series
Trees, Youth, Our Future Series
Delves deeper into sustainable forest management on Crown and private lands and in urban forests, while highlighting challenges faced by Ontario's forests and opportunities for youth to get involved.
Chapters include:
0:00 - Introduction
3:04 - CFSA: forest Management on Crown Lands
19:05 - Management of Community Forests
22:38 - Forest Stewardship on Private Lands
30:49 - Urban Forestry
36:35 - Forestry in the 21st Century
45:36 - A New Generation of Stewards
48:35 - Credits
---
Related Titles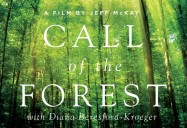 Call of the Forest: The Forgotten Wisdom of Trees (52 Minute...
Merit Entertainment Inc.
MEI000
We cut down billions of trees every year - today only five percent of the world's old growth...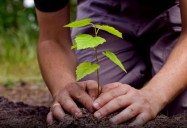 Forests: Canada's Natural Resources Series
LeMay Media
LM0013
Forests: In this program, we explore the concept of sustainability in regards to Canada's forests...