Home / Forests: Canada's Natural Resources Series
Forests: Canada's Natural Resources Series
This title is a part of the series
Canada's Natural Resources Series: Creating a Sustainable Environment
In this program, we explore the concept of sustainability in regards to Canada's forests which cover over half of our landmass. We begin with a look at the history of deforestation practices and the impact this has had on biodiversity and habitats. Traditional industrial forest practices have also had a detrimental impact on local and aboriginal communities. Various examples are provided from First Nation communities across the country. The program also highlights the newer approaches to forest management in Canada. Initiatives by government organizations, the Aboriginal Forestry Initiative, and various local groups now work at saving and sustainably managing our forests.
Moving forward, we need to decide what role forests play in our economy, our biosphere and our culture. We need to find a solution that balances economic needs with environmental needs. This program provides an excellent introduction to the topics of sustainability, the critical role forests play in the carbon cycle and climate change, and the importance of forests in our cultural, spiritual and physical health.
---
Related Titles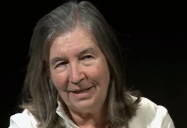 Life of the Forest: Diana Beresford-Kroeger - The Green...
Paper Tiger
PT0089
This episode of The Green Interview features Diana Beresford-Kroeger, a unique blend of rigorous...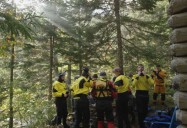 Fundy Biosphere Reserve, New Brunswick
Striking Balance Inc.
LIV024
Critically endangered salmon aren't the only challenge facing the people of New Brunswick's Fundy...