Home / 1996, la crise de vache folle
1996, la crise de vache folle

This item is only available for Canadian orders.
Catalogue Number:
F196-045
Producer:
Phares & Balises
Subject:
Canadian World Studies
,
Criminal Justice & Law
,
Documentary
,
Family Studies/Home Economics
,
Global Issues
,
Global Studies
,
Health and Medicine
,
History
,
Politics
,
Science
,
Social Issues
,
Social Sciences
,
Social Studies
Language:
French
Grade Level:
9 - 12, Post Secondary, Adult
Country Of Origin:
France
Copyright Year
: 2021
Running Time:
68:05
20 mars 1996, Palais de Westminster. Stephen Dorrell, ministre de l'agriculture britannique, prend la parole devant la chambre des communes. Il déclare que le prion, l'agent responsable de l'encéphalopathie spongiforme bovine (ESB) ou « maladie de la vache folle », serait transmissible à l'homme. Dix nouveaux cas de jeunes Britanniques atteints de la maladie mortelle de Creutzfeldt-Jakob (CJ) viennent d'être détectés. Ils auraient contracté la maladie par voie alimentaire, en mangeant du bœuf. Ces mots ont l'effet d'une bombe. Ces mots mettent un terme à dix années de désinformation, de silence, de mensonge par omission.
---
Related Titles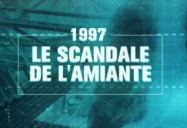 1997, le scandale de l'amiante
Phares & Balises
F196-044
C'est le scandale sanitaire le plus meurtrier du XXème siècle. Et l'histoire n'est pas...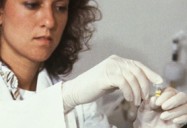 1991, l'affaire du sang contaminé
Phares & Balises
F196-046
Comment la France, l'un des pays le plus riche au monde a-t-il pu laisser en circulation et...