Home / Spice Up Your Life (Episode 7 – Vancouver, BC): Kid Diners Series
Spice Up Your Life (Episode 7 – Vancouver, BC): Kid Diners Series

This item is only available for Canadian orders.
This title is a part of the series
Kid Diners Series
Aynalem and Xander are in Vancouver, BC, looking to spice up their lives! Xander kicks things up a notch with authentic Korean ingredients for spicy rice cakes, while Aynalem turns into a spice girl with a catchy song and dance before making curried lamb.
---
Related Titles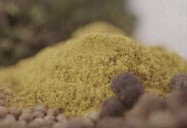 Spicy: Confucius Was a Foodie! A New World Adventure in an...
Lofty Sky Distribution
LSD021
Despite popular belief 'spicy' in Chinese cuisines is not always hot! In various Chinese...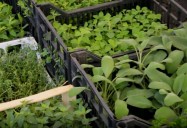 Fresh Ingredients: Healthy International Food Tips
Learning ZoneXpress
430151
Cookbook author and world traveler Paulette Mitchell presents a series of video segments that offer...