Home / Supper Underground + Cobra: The Illegal Eater Series
Supper Underground + Cobra: The Illegal Eater Series

This item is only available for Canadian orders.
This title is a part of the series
The Illegal Eater Series
Austin, Texas, self-dubbed as the city of weird. Steven lands in town looking for an odd illegal food experience and uncovers more than he bargained for. Then Steven heads to Ottawa, Ontario where he has a seat booked at the elusive upscale underground restaurant Cobra.
2014 Banff Rockie Award – Best Lifestyle Series
---
Related Titles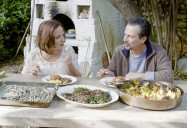 Politics and The Origin of Off-Shoot Cuisines: Confucius Was a...
Lofty Sky Distribution
LSD014
Chef Christine Cushing explores the ramifications of the beginning of a new worldwide wave of...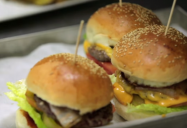 Burgers: The Know It All Guide To... Series
Blue Ant Media
BAM628
From India to China and back to America, burgers might just be the food that brings the world...