Home / Sabor + Coterie & Tie: The Illegal Eater Series
Sabor + Coterie & Tie: The Illegal Eater Series

This item is only available for Canadian orders.
This title is a part of the series
The Illegal Eater Series
Steven is in Asheville, North Carolina also known as Beer City USA. Steven finds an underground food scene that includes a city bus and a murder mystery. From there, Steven heads to Atlanta, Georgia where Chef and restaurateur Hugh Acheson eases Steven into the city's concrete culinary jungle.
2014 Banff Rockie Award – Best Lifestyle Series
---
Related Titles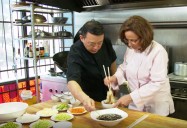 Sour: Confucius Was a Foodie! A New World Adventure in an...
Lofty Sky Distribution
LSD019
According to science humans are the only mammals that are attracted to sour.  Chinese medicinal...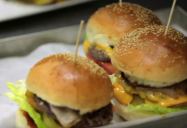 Burgers: The Know It All Guide To... Series
Blue Ant Media
BAM628
From India to China and back to America, burgers might just be the food that brings the world...