Home / The Little Scientist Series
The Little Scientist Series

This item is only available for Canadian orders.
Catalogue Number:
FI0000
Producer:
Film Ideas
Subject:
Science
Language:
English
Grade Level:
PreK - 2
Country Of Origin:
United States
Copyright Year
: 2013
Closed Captions:
Yes
Little Scientist helps children develop scientific reasoning by exploring the world of science that surrounds them. The unique structure of each program combines a short story with scientific information, enabling children to easily and naturally become interested and engaged. While focusing on the story, children will naturally absorb the science that is presented in various "fun" formats. Science is fun!
Series includes: 12 programs, 4 - 10 minutes each.
---
Related Titles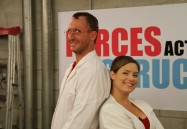 Plankton and Tube's Amazing Science Adventures Series
McIntyre Media Inc.
MCI045
A brand new Canadian-produced series for the elementary science curriculum. Your two hosts, the...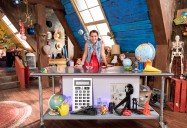 Finding Stuff Out (Season 4)
Apartment 11
APT049
Why is gum sticky? Do bugs have bones? If you live at the North Pole, how do you know if it's...