Home / Plankton and Tube's Amazing Science Adventures Series
Plankton and Tube's Amazing Science Adventures Series
Catalogue Number:
MCI045
Producer:
McIntyre Media Inc.
Subject:
Science
Language:
English
Grade Level:
6 - 8
Country Of Origin:
Canada
Copyright Year
: 2011
A brand new Canadian-produced series for the elementary science curriculum.
Your two hosts, the zany Professor Peter Plankton and the engaging Professor Tess Tube take students on a journey in learning about the science of structures. Join them on this fun and educational tour of structures beginning with the basic concept of objects and the materials, what they are made of and ending with the science of flight. In developing these programs, we have consulted with educational experts across Canada to ensure they meet the needs of Canadian students as well as matching the science curriculum.
Each program comes with a comprehensive teacher's guide and student worksheets.
---
Related Titles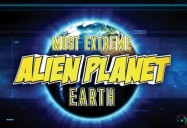 Alien Planet Earth Series
Blue Ant Media
BAM706
The world is full of amazing animals, some of which we're familiar with – others that come as a...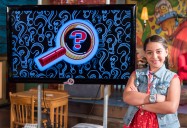 Finding Stuff Out (Season 5)
Apartment 11
APT063
Why do we get scared? Do humans really understand dogs? Is dirt bad for you? Do bigger noses smell...