Home / Show Me the Money: The Prime Radicals (Season 1)
Show Me the Money: The Prime Radicals (Season 1)

This item is only available for Canadian orders.
This title is a part of the series
The Prime Radicals Series (Season 1)
Catalogue Number:
GAP048
Producer:
GAPC Productions
Subject:
Mathematics
Language:
English
Grade Level:
PreK - 2, 3 - 5, 6 - 8
Country Of Origin:
Canada
Copyright Year
: 2011
Running Time:
15:00
It's raining, it's pouring, and for once, Uncle Norm isn't asleep and snoring! In fact, he needs a better umbrella, but he only has a pile of uncounted change to spend. Kevin takes him to the banker, who explains how they can sort the coins, and teaches them all about different currencies and types of money. Will Uncle Norm have enough to buy an umbrella?
The Gist: This episode is about distinguishing between quantity and value with respect to coins, and about combinations of coins (such as 25 pennies, 2 dimes and 5 pennies, 5 nickels, or 1 quarter), an important concept in composing and decomposing numbers.
---
Related Titles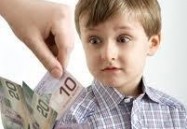 Making Sense of Your Cents: Financial Literacy for Elementary...
McIntyre Media Inc.
MCI057
Introduce your younger students to money and financial literacy! From a field trip in a Dollar...