Home / Cracking the Code!: The Prime Radicals (Season 2)
Cracking the Code!: The Prime Radicals (Season 2)

This item is only available for Canadian orders.
This title is a part of the series
The Prime Radicals Series (Season 2)
Catalogue Number:
GAP071
Producer:
GAPC Productions
Subject:
Mathematics
Language:
English
Grade Level:
PreK - 2, 3 - 5, 6 - 8
Country Of Origin:
Canada
Copyright Year
: 2013
Running Time:
15:00
Uncle Norm's boss gave him an important top secret mission: and it involves sending the Normbot on a secret mission all around the world - but it's all very hush hush. Now it's up to Uncle Norm to find a way to conceal the top secret message that is travelling with the Normbot. He enlists the Rads to help, and soon they're on the trail of a professor who knows all about codes and how to encrypt information. Together, they come up with a fun and simple cipher for hiding the message …so the secret will never fall into the wrong hands! Bon Voyage Normbot!
The Gist: Letters are used in algebraic expressions (or formulas) to represent different numbers. To find the value of an expression, we substitute a number for a letter. In this episode, we introduce the concept simple substitution principles.
---
Related Titles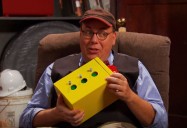 Code Name - Rad: The Prime Radicals (Season 1)
GAPC Productions
GAP029
Codes and riddles are Uncle Norm's favourite. So, when Alanna and Kevin give him a birthday...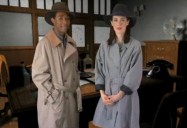 Lord Symington's Castle: Math Mysteries Series
Human Relations Media
600661
Lord symington's Castle is a unique interactive math mystery that combines video clips and print...