Home / Apocalypse - Episode 4: Elder in the Making Series
Apocalypse - Episode 4: Elder in the Making Series

This item is only available for Canadian orders.
This title is a part of the series
Elder in the Making Series
Two apocalyptic events transformed Indigenous life in the prairie forever - the massacre of the buffalo and the introduction of disease. These led to a spiritual and cultural disaster and mass starvation for First Nation tribes, essentially wiping out a once vibrant culture. Devastated, First Nations people turned to the Dominion of Canada for help. Canada's responsibility went from one of protection to one of civilizing.
GUIDE



Official Selection – Calgary International Film Festival
Official Selection – American Indian Film Festival, 2015
---
Related Titles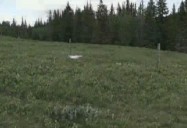 Whoop Up Hill: Thunder Breeding Hills Series
InKubation Inc.
DP0001
Host Gordon Tootoosis recounts the story of the Cypress Hills Massacre. The intensely competitive...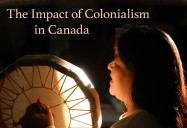 The Impact of Colonialism in Canada
LeMay Media
LM0010
The Impact of Colonialism in Canada: Prior to the arrival of Europeans, First Nations people were a...